An Education that Lasts a Lifetime
Library Scholar interns benefit from project-based learning and undergraduate research opportunities that produce hands-on learning in Special Collections, Digital Media, or Scholarly Communications. Library Scholar interns lead projects such as researching and writing for the web, curating exhibits and engagement programs, creating presentations, and text layout and digitization for the Press@Humboldt. Interns are paid and can receive course credit as well as credit for their online productions. Their work results in digital publications shared globally, and the experience transforms lives.
We hope you'll consider joining other donors and help with our fundraising needs. A donation of $500 will support one Library Scholar Intern. Consider creating a named endowment for $30,000 which will pay one intern each semester forever, or support a particular project or discipline of your interest.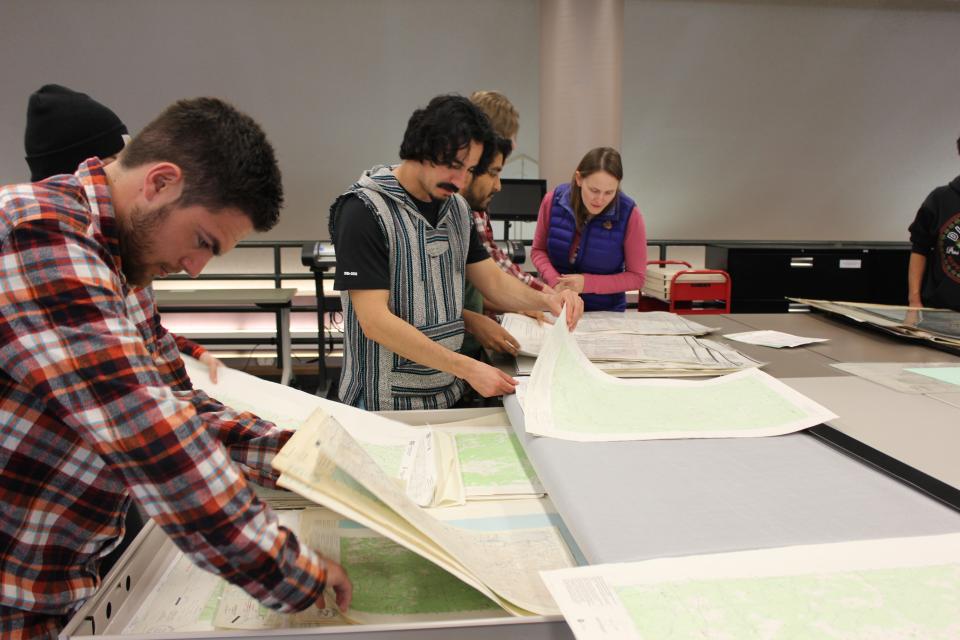 Glen Atkinson, a Humboldt State College Alumni, endowed the Atkinson Family Library Scholar Internship to support student research and skills that will provide lifelong value. One student each semester will be an Atkinson Family Library Scholar and dedicate their project-based learning within Special Collections, Digital Media Lab, Scholarly Communications, or Instruction.
The Cal Poly Humboldt Digital Media Lab (DML) is a space where all students, staff and faculty can work on and get assistance with creating digital media projects, such as video, audio, photo, virtual reality and web-based projects. The DML houses a variety of software, including Adobe Creative Cloud, Camtasia, iMovie and GarageBand. The DML also provides a variety of equipment for checkout, including video and still cameras, microphones, digital recorders, VR headsets, 360-degree cameras, and more. In addition, the DML hosts SkillShops, events and drop-in services to spark creativity and assist people with their projects. Whether working on a class assignments or creating a passion project, the DML is an integral space on campus for developing and learning about digital media projects.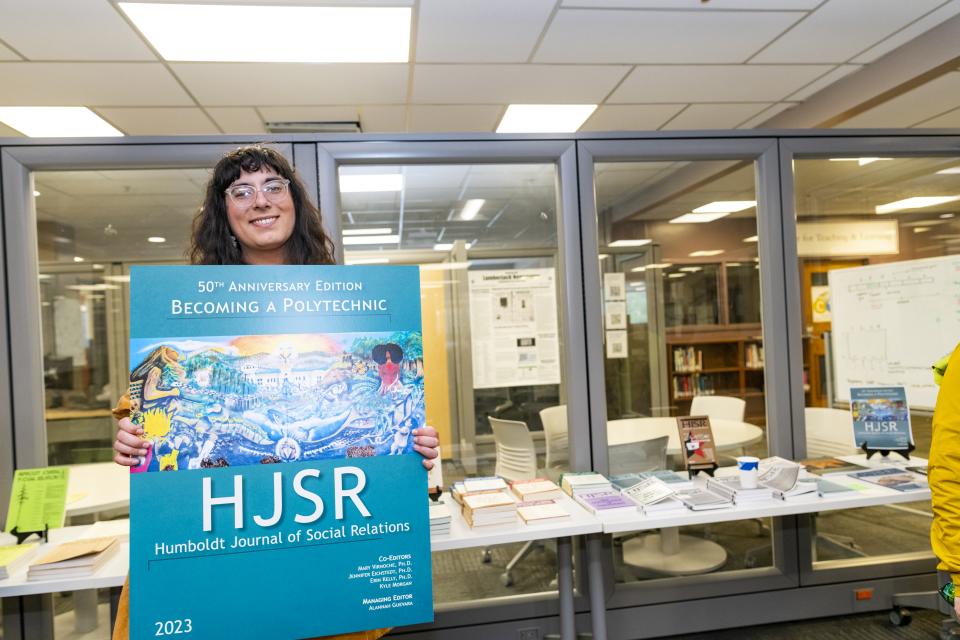 Students benefit tremendously from experiences with real-world projects that provide opportunities to apply learning to positive changes in the world. Libraries and higher education are not lacking real-world challenges; perhaps one of the most persistent ones has been systematic assessment of learning, and one of the consistent reasons has been the added workload for doing assessment. What a perfect prospect to convert this challenge into an opportunity, and have students build a tool to help evaluate student works.
The Library Scholarly Communications Internship offers students an opportunity to work on digital scholarship, book publishing, and other scholarly communications projects. Over the course of one semester, students will work individually and in teams to gain hands-on experience creating faculty profiles, managing copyright, promoting scholarship, and working in the open access platform Bepress.  These skills will aid student success at the university and after graduation. For more information contact Kyle Morgan, Scholarly Communications and Digital Scholarship Librarian, at kyle.morgan@humboldt.edu.
The Rohde Library Scholar Internship provides powerful learning opportunities to Cal Poly Humboldt students as they gain experience working with publishing, and researching in Special Collections, each semester. Library Scholar Interns benefit from experience with project-based learning, research opportunities, and hands-on work, including: researching and creating digital exhibits from Special Collections, as well as, publishing skills, such as; digitization, text layout, marketing, and publishing with the Press@Humboldt. One of the primary goals of the Press is providing all Humboldt students with the opportunity to publish before they graduate, and the Rohde Library Scholar Internship will be crucial to building support to achieve that vision. As esteemed authors and teachers of local history and trail guides, Jerry and Gisela are empowering students to research history and publish works that create paths for future readers to enjoy.
The Library Scholar Special Collections internship offers students an opportunity to work with rare and unique materials, processing collections, creating finding aids and digital exhibits that showcase the unique collections of rare books, photographs, documents, historic maps, oral histories, and media. Over the course of a semester, students will have hands-on experience in special collections, archives, public history, and museum studies as a profession.