Find books, articles, media, and more.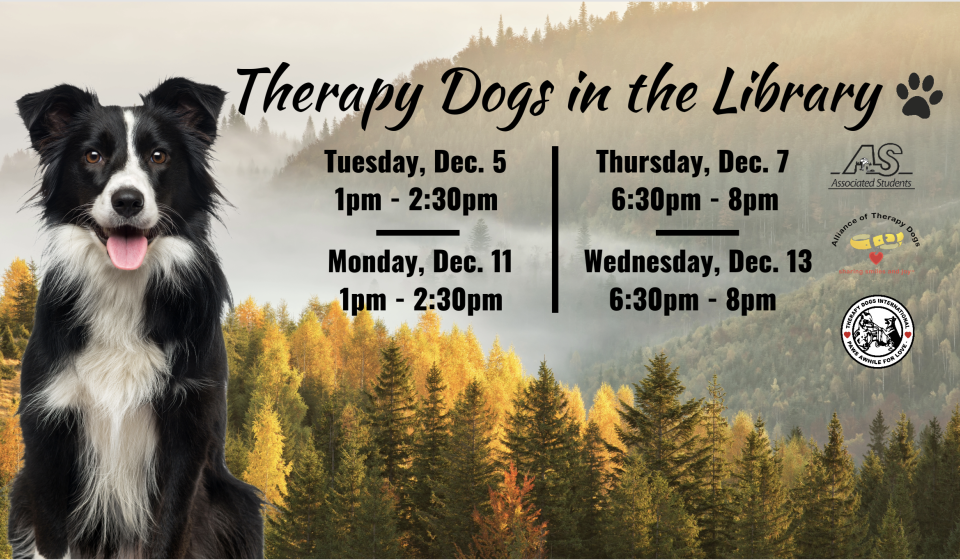 Therapy Dogs in the Library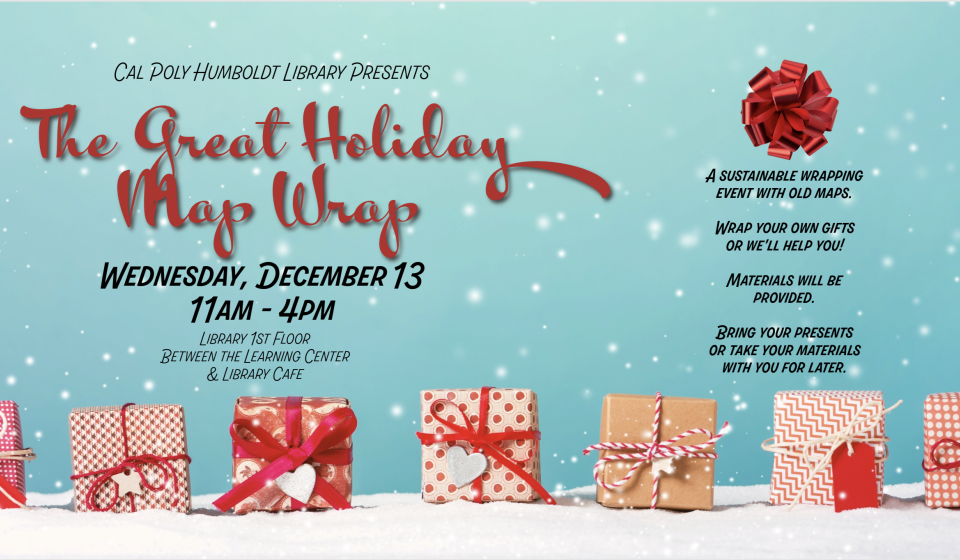 The Great Holiday Map Wrap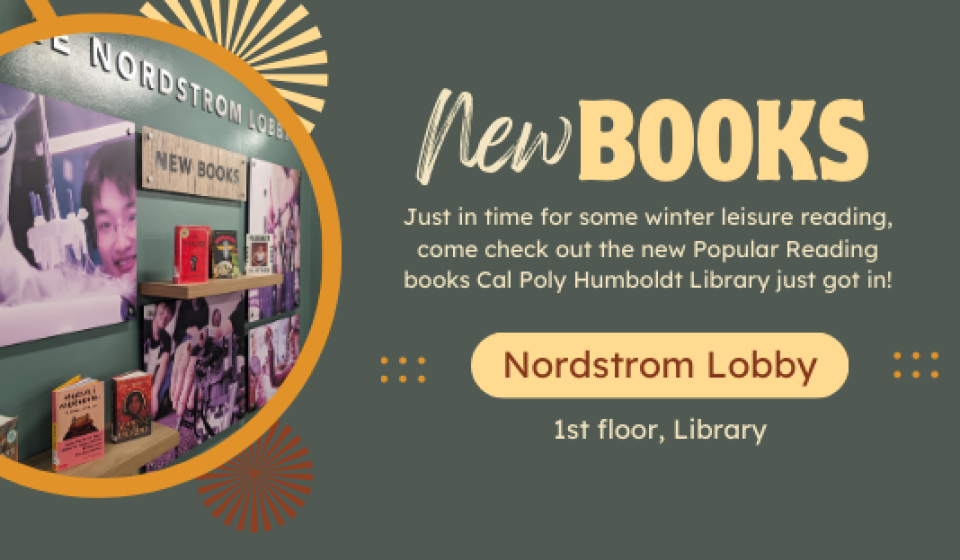 New Popular Reading Added
Just in time for winter break - check them out!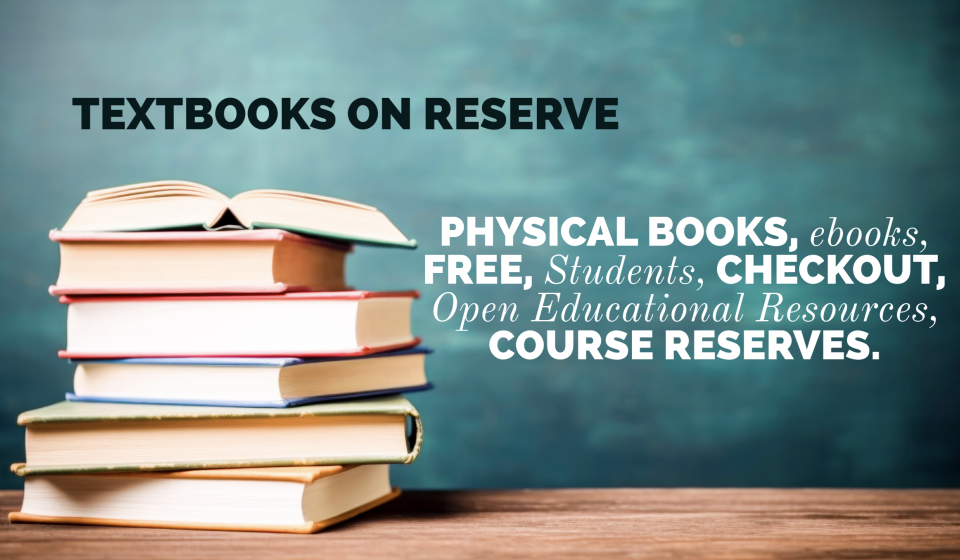 Don't buy or rent your textbooks, borrow them for free from the Library!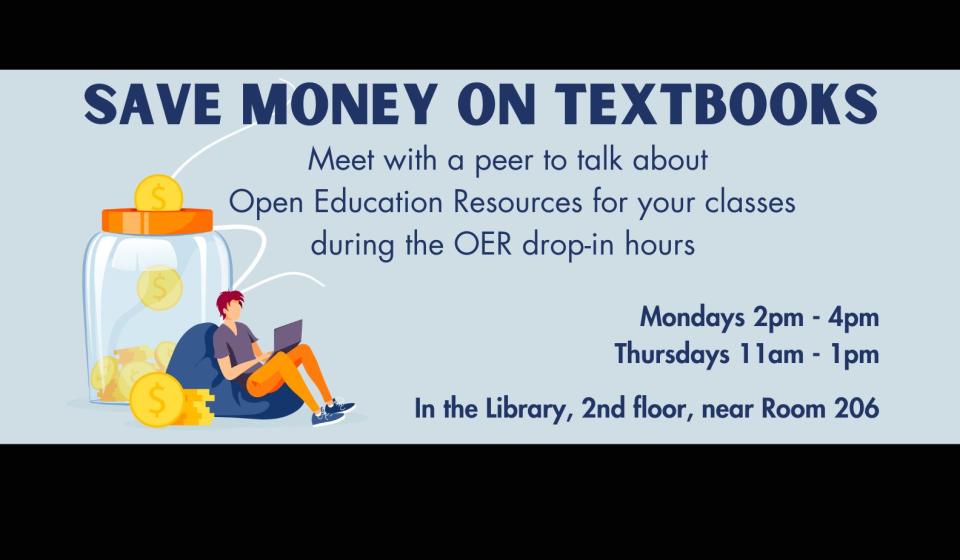 Get help on OER Monday 2-4pm and Thursday 11am-1pm near L206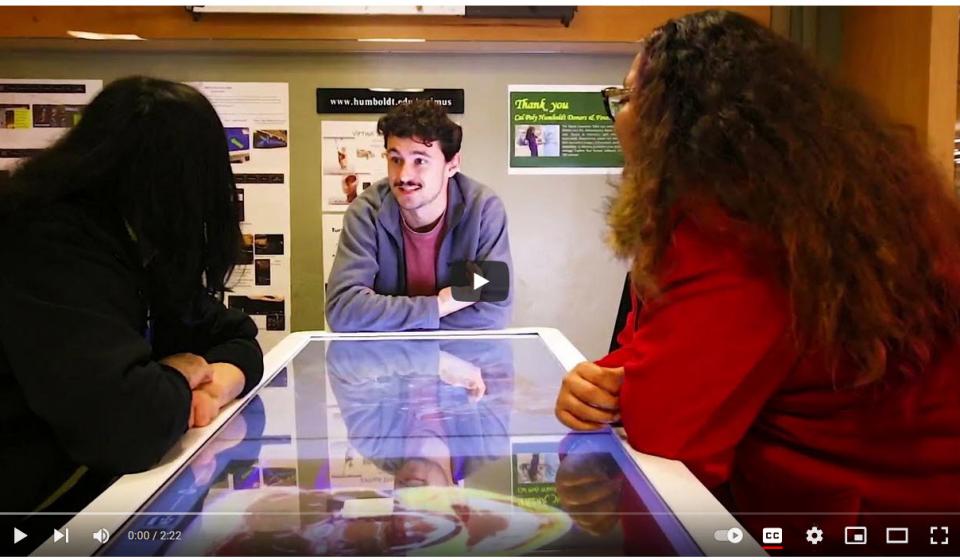 Learn about the Cal Poly Humboldt Library with this short video!