Thanks to your generous donations we have accomplished great things in the Library!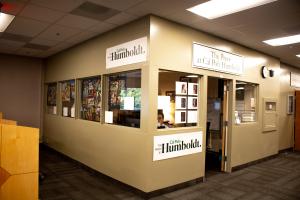 The Press is a digital, open-access, author-friendly, community-focused, student-operated university press that publishes high-quality scholarly, intellectual, and creative works by or in support of our campus community. The Press is dedicated to the Humboldt vision to improve the human condition and our environment by sharing knowledge, connecting communities, and promoting understanding of social, economic, and environmental issues.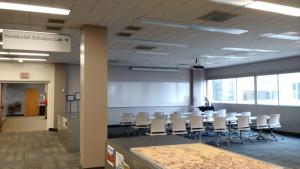 The Cal Poly Humboldt Library created the Humboldt Scholars Lab in 2016, as an innovative hub for research and scholarship on campus. It's an experimental classroom without walls to encourage cross-disciplinary learning. Thanks to your contributions the Humboldt Scholars Lab is a place that welcomes everyone interested in advanced research pursuits.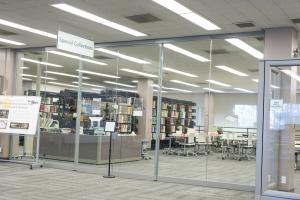 The Special Collections Reading Room was opened March 1, 2018, as a dynamic research space where students, campus, and community members can come together to foster a greater understanding of the history, people, and culture of Humboldt County through the many collections and archives.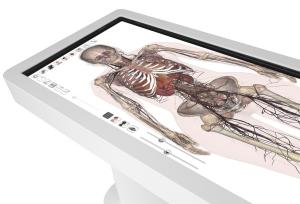 This interactive 3D anatomy table can support the curriculum of multiple disciplines across campus, and is a fun way to explore and learn. Cal Poly Humboldt Library is the only library in the state with this technology from Anatomage and it is changing the way students learn. For more details, please check out the Humboldt Now article: https://hum.link/healthcare 
The Library is better able to support learners and community thanks to your continued generosity and support.
Collaboration Stations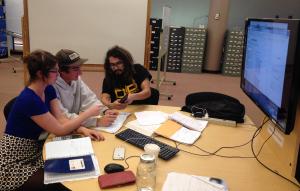 Collaborative work spaces support the development of key skills such a problem solving, teamwork, and effective communication. They have become very popular with students.
Real-World Projects through Student Employment
The Library gives student employees direct hands-on experience to create beneficial programs such as:
GIS (in progress)
3D Digital Herbarium (in progress)