January 2023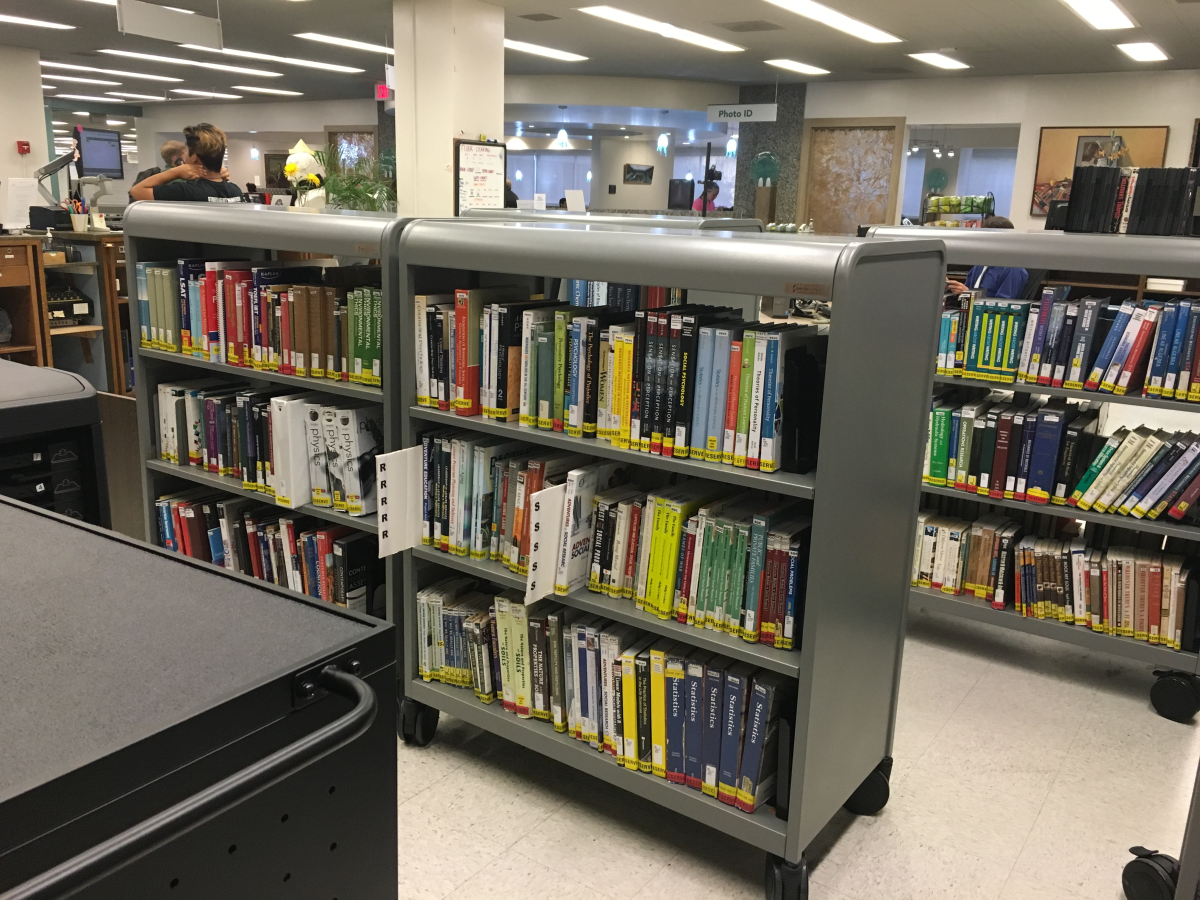 Textbook prices giving you sticker shock? Did you know that the Library maintains a reserve collection of over 1000 course textbooks and required readings? Physical and electronic copies are available for you to borrow free from the Cal Poly Humboldt Library. Check out physical textbooks for short-term loans in-person or browse digital textbooks at your convenience!
Search for your course: reserves.calstate.edu/humboldt
Learn more: library.humboldt.edu/search/reserves
Can't find your course or text? Students, staff, and faculty, can request textbooks for us to purchase. Simply use the form: hsu.link/Request-Reserves
Questions? E-mail reserves@humboldt.edu
Tuesday, January 24, 2023 to Saturday, March 18, 2023
This year we will mark Fred Korematsu Day of Civil Liberties and the Constitution with an in-person Cal Poly Humboldt campus visit from poet, multi-disciplinary artist, and community activist traci kato-kiriyama (they+she; based on unceded Tongva land in the south bay of Los Angeles). 
The public event will be Monday, January 30 at 5pm in the Native American Forum (16th and Union).
You are also invited to join the Humboldt Asians and Pacific Islanders (HAPI) to welcome traci kato-kiriyama with a casual HAPI HOUR on Sunday, January 29 from 2-3:30pm in the CPH Goodwin Forum. Parking is free on Sunday and light snacks will be provided.
traci kato-kiriyama's most recent book is the stunning Navigating With(out) Instruments - poetry, micro essays, notes to self (Writ Large Press, 2021).
For more information, please check these out!
Short intro video: https://jaccc.org/art-new-normal/traci-kato-kiriyama/
Online book event: https://youtu.be/XOo9Z0R27Uw
Poem "THROUGH THE FIRE: for Nobuko, our Sister Song": https://rafu.com/2012/02/through-the-fire-29/
This event will be facilitated by Paul Michael Leonardo Atienza, Ph.D., Department of Critical Race, Gender & Sexuality Studies (CRGS) with partnership from the Ethnic Studies Council, Cal Poly Library, Department of English, ADPIC, and Humboldt Asians & Pacfic Islanders in Solidarity (HAPI).
Tuesday, January 17, 2023 to Monday, January 30, 2023
Please join us in welcoming Tammy Zavinski, the new Information Resource Specialist in the Library's Cataloging and Acquisitions Unit.
Read more about Tammy on Our Whiteboard, the Library's blog.
Tuesday, January 3, 2023 to Tuesday, January 31, 2023